1.Selecting Goods
1. Directly select from our website homepage Categories
2. Picture searching (click the little camera--upload the image)
3. Keyword searching.
2.Placing the order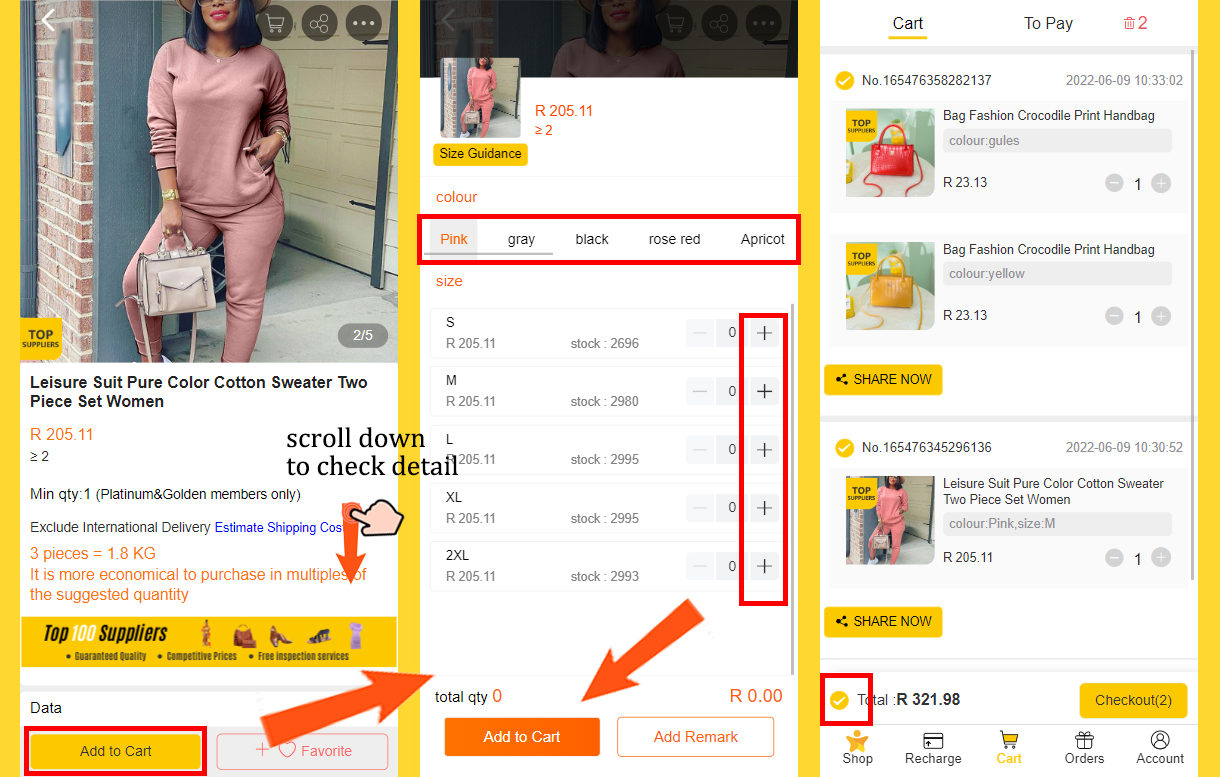 Select item's colour, size, and quantity, then add to shopping cart.
*Top Supplier* is StarGroupBuy Cooperated Supplier. They offer more stable performance than other suppliers.
*You can click the Size Guide to check the general size reference. And in the suppliers' detailed page, you can get the original data about the size.
*Few items will offer a reminder about their specific restrictions for international delivery, for example, powder/liquid can only be shipped by sea.
*If you encounter problems with regards to terminology translation on our website please do not hesitate to contact us on the below mentioned Facebook link.
https://www.facebook.com/StarGroupBuy2022
3.Order Payment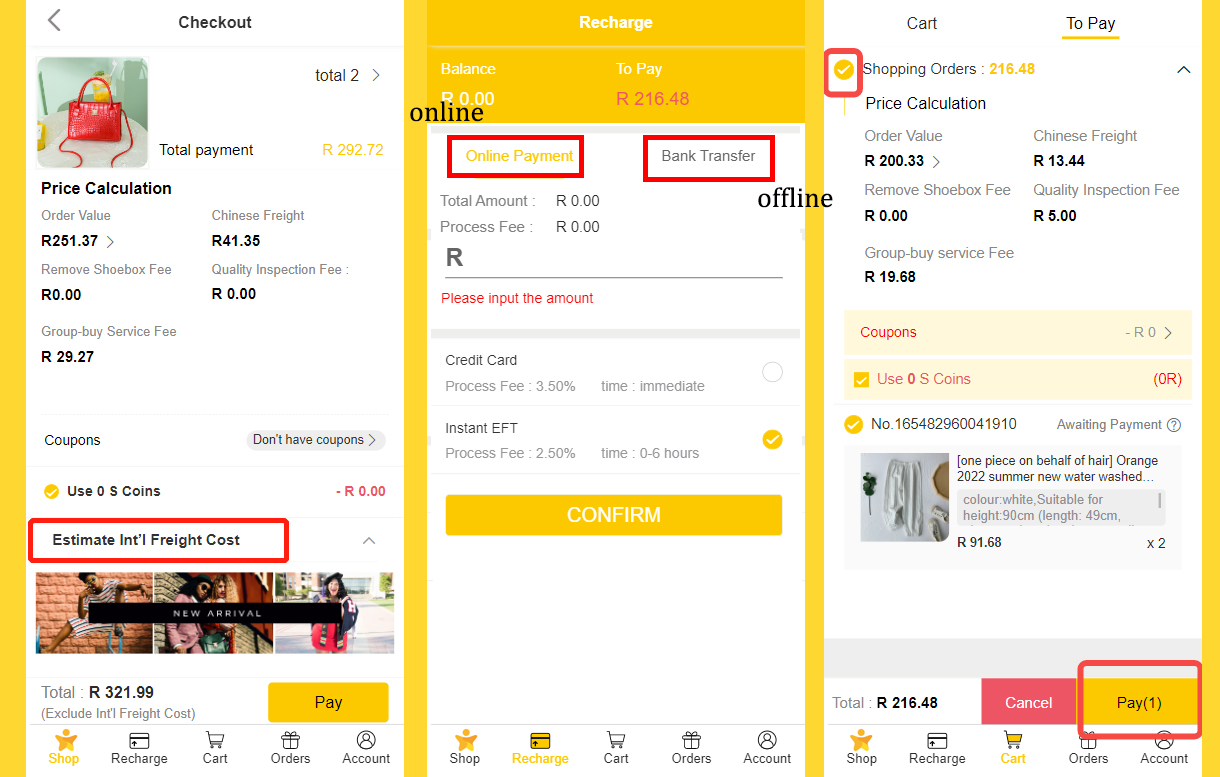 When you are done adding to your cart, you can click "Select All" then click "Checkout" which will open your Checkout page that will provide u with the total amount u need in order to pay for your order.
*You can estimate the shipping fee on checkout page*
Click 'Checkout - Recharge&Pay'. The page will lead you to the account that you need to deposit in. You can choose and make the transaction.
*Online: PeachPayment, EFT,Credit Card such as Capitec App
*Capitec need to put the reference number on the beneficiary statement description slot.
*Offline: ATM, Bank
After it reflects in your account, you can go back to the To Pay to proceed the process.
4.Purchasing and Collecting

StarGroupBuy will contact the supplier and purchase your ordered items.
During the purchase process, you can visit 'My Orders -Purchase' to check details.
The supplier deals the ordered items and ship them to StarGroupBuy warehouse in China.
5.International Shipping Order Payment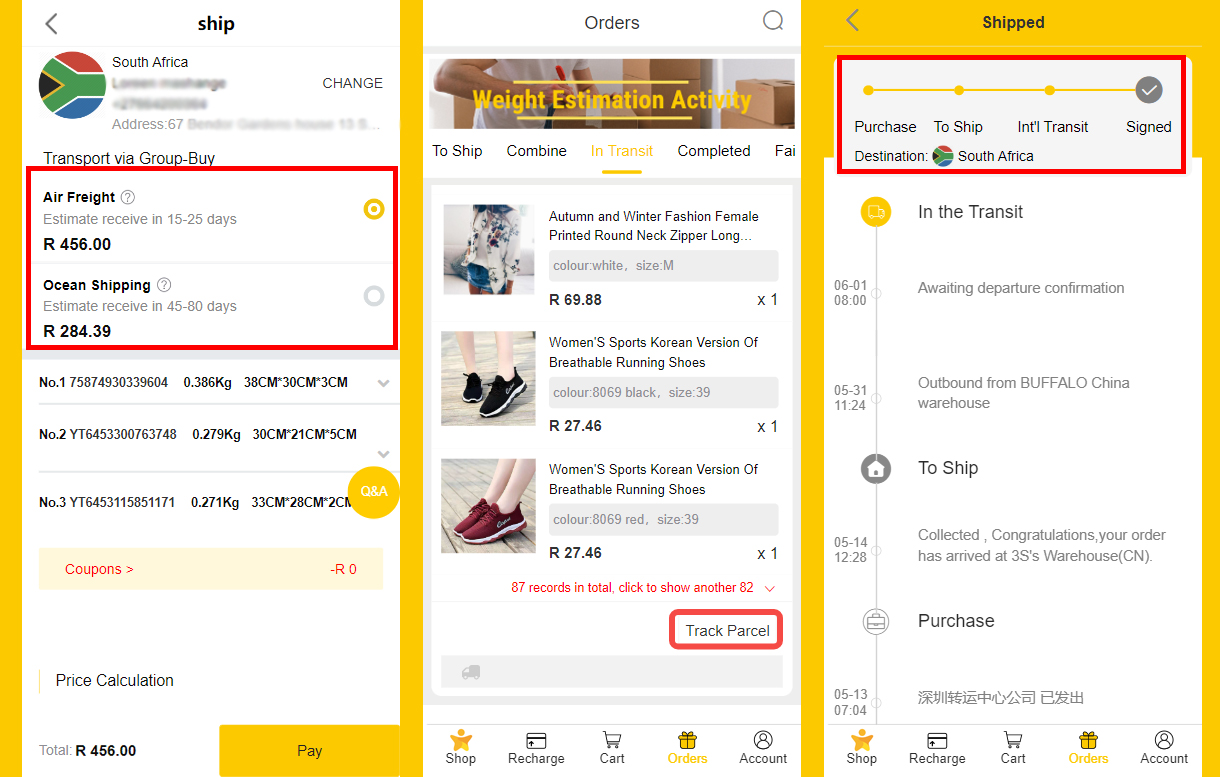 You can visit 'My Orders - To ship' to view the items once they are collected by CN warehouse
How to pay?
Select all the orders - Click pay, then you need to Fill in your delivery address and also pay the according shipping fee.
*If your balance is not enough, you may need to recharge again.
*International delivery fee is calculated based on the weight and volume, delivery method and destination.
After you submit the shipping order payment, the order will get into the next stage – In Transit.
7.Delivered & Review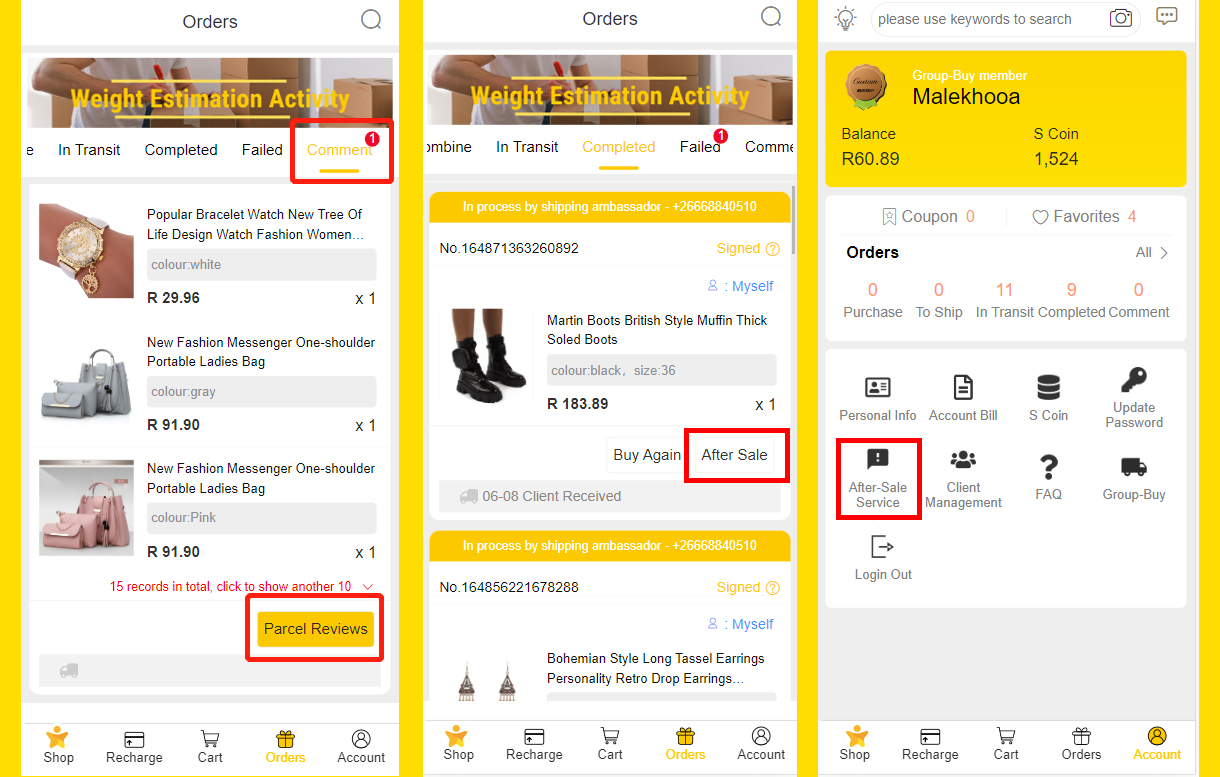 Once you have received the parcel, you can write the reviews in 'My Orders - Complete - Parcel Reviews'. If you have any question regarding to the parcel, you can also apply for after- sales service in "Completed". And you can check in the After-Sales Service.
Thanks for your time. Congrats you may start your shopping now!
To know more about us:
https://www.facebook.com/StarGroupBuy2022