Shipping Time
Time process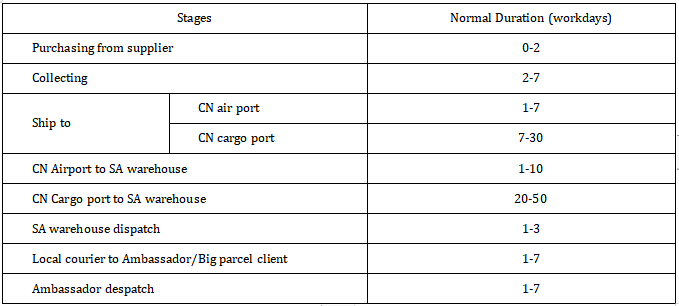 We will supervise time process in case there are unexpected cases happened. And we update you the and Ambassador will send note in
groups as well. Such as busy season crowed, CBCU, or flight delays.
Shipping method
*Small parcel&Big parcel: When your parcel Volume over 0.8cbm in sea shipping or over 4kg/0.04cbm in air shipping, it will be marked as Big parcel.
Transport via Group-Buy for small parcel
Air shipping&Sea shipping, need middle transfer with Ambassador. Since we combine the small parcel into one to save the shipping cost.
Transport via BUFFALO for big parcel
Besides Air shipping & Sea shipping, you also need to choose the self pick-up or door to door delivery to your own address.
Buffalo is our business partner in charge with international air line shipping and SA local shipping. Our sea shipping is taken by HaiXinYunTong logistics company.
Shipping fee
This freight is charged according to your goods weight/volume weight.
For the price detail you can check it here: our Price